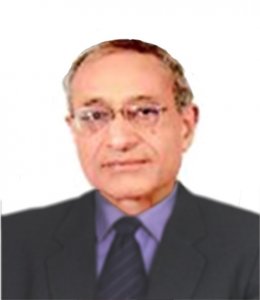 Paresh Nath Sharma
Chairman – Independent
& Non executive
A qualified FCS, FCA and CA from top Management Program from Henly Business School, U.K.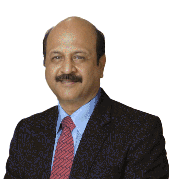 Rakesh Indersain Khanna
Vice Chairman & Managing Director
Mr. Rakesh Khanna is an accomplished leader and strategist, having a consistent track record of achieving business turnaround and building sustainable high profitability business models.  Mr. Khanna joined Singer India Limited on 5th April, 2023 as the Vice Chairman and Managing Director from Orient Electric Ltd., where he served as the Managing Director & CEO, for more than 8 years. Mr. Khanna is qualified professional with B E (Mechanical) and MBA in Marketing. He has a proven track record of leading transformative journeys in various organisations and has grown with and managed leading brands like Sony, Jumbo Electronics, Hitachi, Wipro & Eureka Forbes. He has been recognised as a distinguished leader on many platforms including "Inspiring CEO 2021" by ET Edge, "Global Indian of the year 2021-22" by Asia One, "One of India's Best Leaders in Times of Crisis 2021" by GPTW, listed among India's top 200 CEOs by StartupLanes.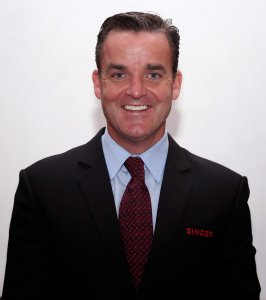 Gavin Walker
Director
President & CEO of Singer Asia Limited.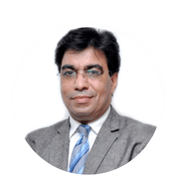 Deepak Sabharwal
Independent Director
An Advocate & Solicitor having expertise in Corporate Laws, Income Tax and other laws, including Mergers and Acquisitions.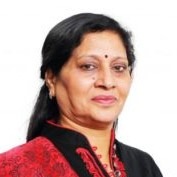 Madhu Vij
Independent Director
Professor in Faculty of Management Studies, University of Delhi.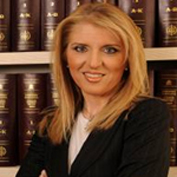 Kalliopi Tsiagka
Director
Lawyer in the Greek Supreme Court and is a member of the Athens Bar Association, International Bar Association and Legal Skills International Business Lawyers Network having expertise in Corporate & Commercial Law, M&As ,Public Works ,International Finance &Taxation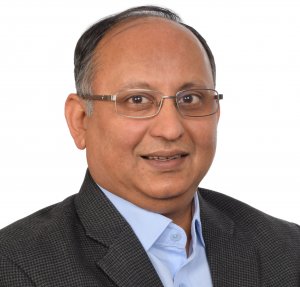 Hetal Madhukant Gandhi
Director
Mr. Hetal Gandhi has over 35 years of experience in the financial services industry that encompasses private equity investments, credit markets, investment banking and turnaround situations.Hetal co-founded the India Advisory firm for Tano Capital. Tano is a mid-market Private Equity Fund manager that has, over the last 15 years, facilitated investments in high growth companies in their early stages. Hetal has been on the Board of companies, both listed and private, actively contributing to their strategy, organization, building and execution, and helped them scale up significantly.
Prior to co-founding Tano India Advisors Pvt. Ltd, Hetal was the CEO for a large financial services Institution.
Hetal Gandhi is a certified member of the Institute of Chartered Accountants of India.
Maneesh Mansingka
Director
Mr. Maneesh Mansingka has 25+ years of successful management experience. An inspiring and motivational leader with first-rate interpersonal skills and the ability and passion to develop the vision of any company he manages.
He has a rich experience in establishing successful manufacturing businesses in Agri- commodity in Joint ventures. He has an experience in setting up joint ventures with Fortune 500 companies such as Bunge Ltd and Noble Group Ltd. He was awarded with the Globe oil young entrepreneur award in 2005 at the International Seminar organized by Solvent Extractors Association of India.
Mr. Mansingka was COO & Director of Geepee Agri Private Ltd, CEO and Director of Noble Grain India Pvt Ltd and COO of Geepee Ceval Proteins and Investment Limited.
He is currently Managing Director of Shree Shubham Logistics Ltd. One of the largest Warehouse service providers in the Agri commodities space in India managing over 11 million Sq feet. Recently SSL was recognized and has been awarded by the Economic Times as "Champion of Rural Market of 2019". He has been on the Board of companies, both listed and private.
Mr. Mansingka is the erstwhile Promoter and Director of B.G.K. Infrastructure Developers Pvt Ltd which was set up to build, own, lease and operate warehouses for Grains and oilseeds in Rural parts of India. The company operates 300,000 sq ft of warehouses in 3 locations in Maharashtra for storage of Agricultural commodities.
He is President in Kalpataru Urbanscape LLP and heading the Delhi NCR region for developing 900,000 sq. ft. residential building projects in Noida, UP. He is the Chairman of Agriculture Skill Council of India.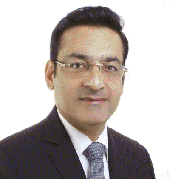 Rajesh Relan
Independent Director
Rajesh Relan has 32 years of work experience in the financial services and Insurance sector. Over the last 5 years he has been associated with General Insurance – Retail as well as commercial in different capacities. Mr. Relan was the Managing Director & CEO of PNB MetLife India Insurance Company from 2006-2014 and is now running his own Insurance Risk Management Company that focus on Risk Management of HNW families and their businesses. Mr. Relan was amongst first five employees to launch Aviva Life Insurance in lndi"a In 2001. He played a key role in Aviva's acquisition of Eagle Insurance in Sri Lanka and launching its business by forging alliances with Sri Lankan banks. He has been a member of various committees of Industry bodies like the CII, FICCI, Amcham, USIBC and others. He has also been a part of various Govt. & Regulatory Committees over the last many years and last Chaired an IRDA committee In 2016. As part of his professional development, he was nominated by his erstwhile organizations to attend various programs at INSEAD (Young Managers program), London Business School (Senior Leadership development), Wharton Business School (Leadership Development) and Harvard Business School (Strategy). He was conferred 'Distinguished Alumni Award' by NMIMS in 2015.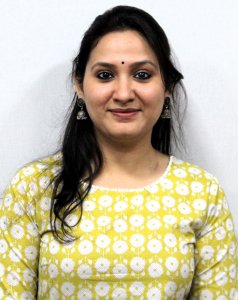 Ms. Rupinder Kaur
Company Secretary and Compliance Officer