Too scared to venture out because of the scratchy sweaty suntan? Fret not! This sizzling summer, invest in a Singer air coolers- a game-changing invention.
Here's what you need to know before investing in an Air Cooler.
Types: There are two types of coolers, a Room Cooler and a Desert Cooler. Desert Cooler is fitted outside the window and takes in the air from outside to provide better cooling. However, it also requires more space, water, and energy. The Room Cooler is mobile, and can be shifted from one room to another because of its size, and the wheel that is attached to it. It also consumes less energy, unlike Desert Cooler.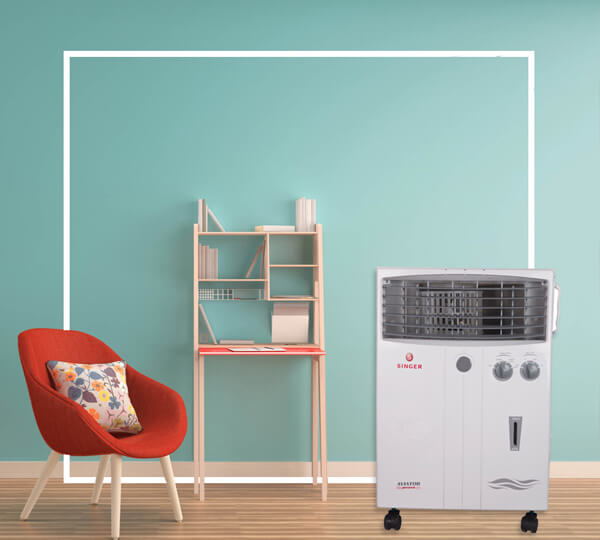 The Right One: If you live in a state where the heat is intense, and the temperature goes upto 48 degrees, then the Desert Cooler is ideal for you. However, if the temperature is a little low, and your room is not very spacious, then you might want to opt for the Room Air Cooler. It is always a wise decision to select your cooler based on your requirement to combat the heat.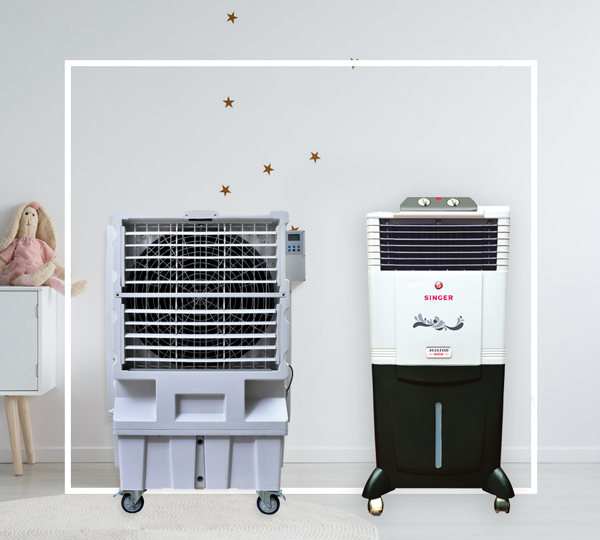 Cooling Pads: Cooling pad is the most important part as it is functioned to give out better cooling. It is very crucial to select the best cooling pads. Therefore, always buy coolers that have honeycomb shaped pads, as they provide more cooling, and need less maintenance. Also, they are less expensive, and more durable than Aspen wood wool cooling pads.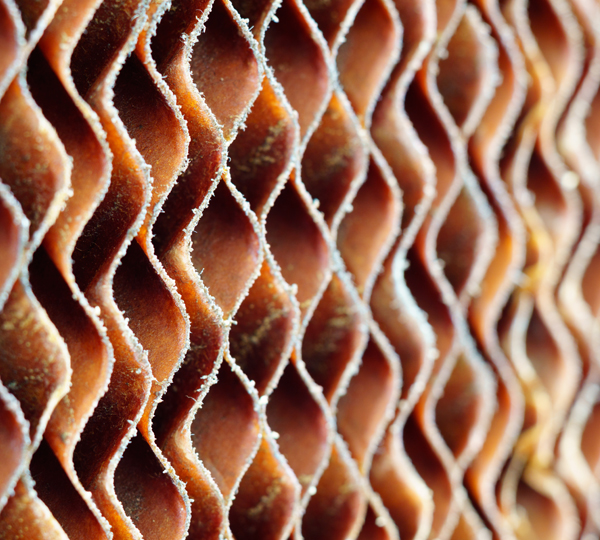 Remote control: We know it's extremely inconvenient to adjust the wind speed or to switch on the machine at frequent intervals. Hence, take the charge, and bid adieu to your woes by choosing a cooler that comes with a remote control. So, stop worrying about getting up to fix the machine, rather keep the remote handy, and enjoy your time.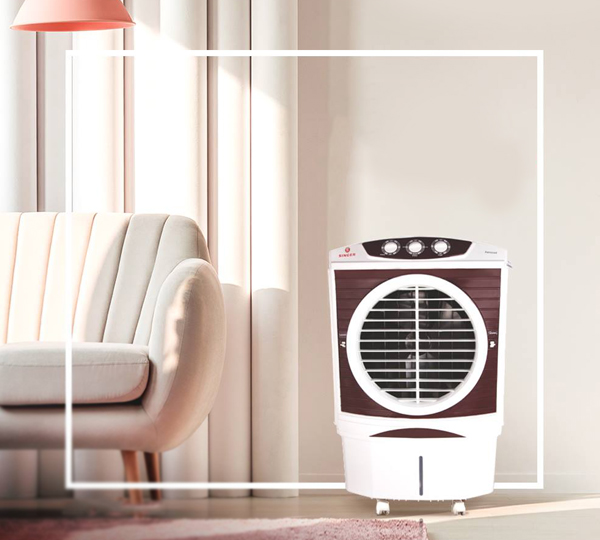 Adjustable Speed: Some coolers also have the options of adjusting the speed of the air, and controlling the temperature according as per your comfort.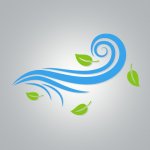 Now that you know how to choose a cooler for your home, buy it without hesitation, and smile back to the sizzling sun. And don't forget to cover the air cooler when not in use to keep it dust- free